Hotel Kempinski Bahia Marbella Estepona
★★★★★ GL
Luxury hotel next to the sea, between Puerto Banus and Estepona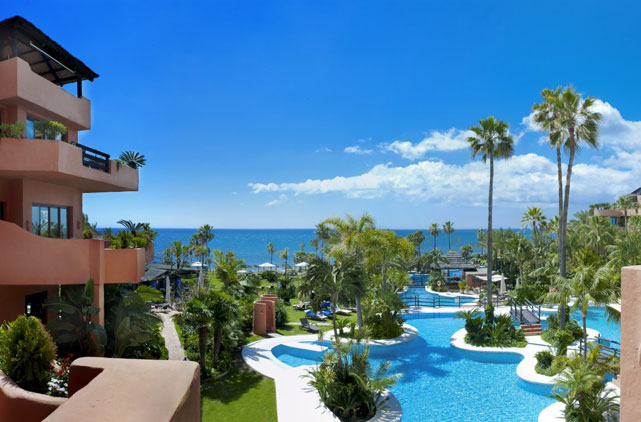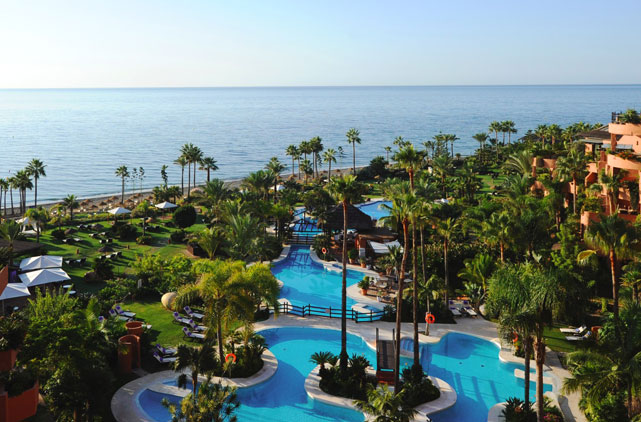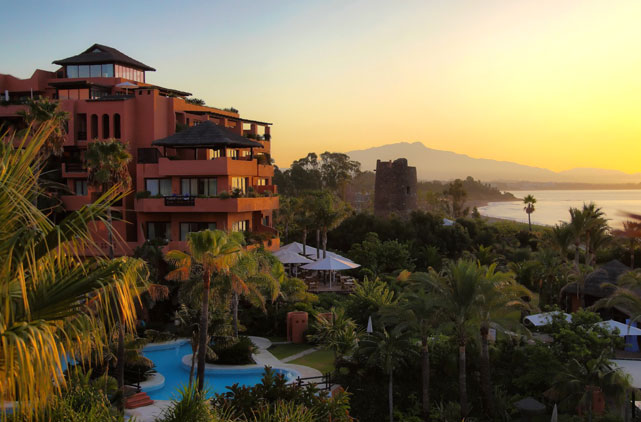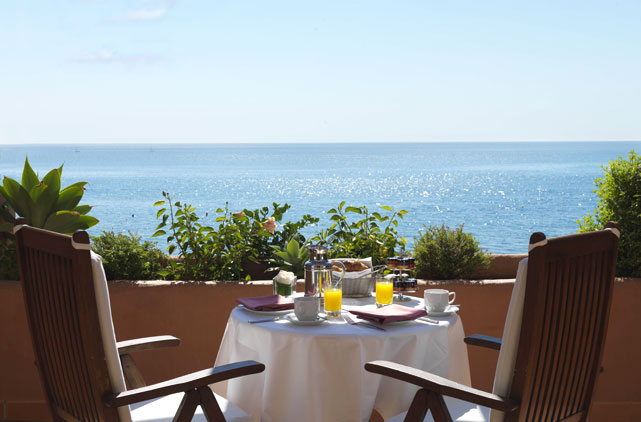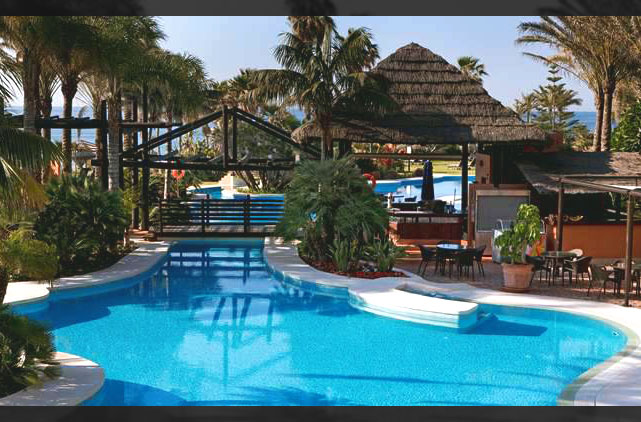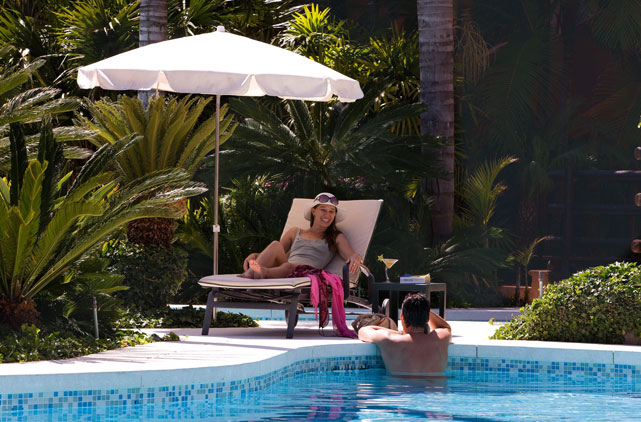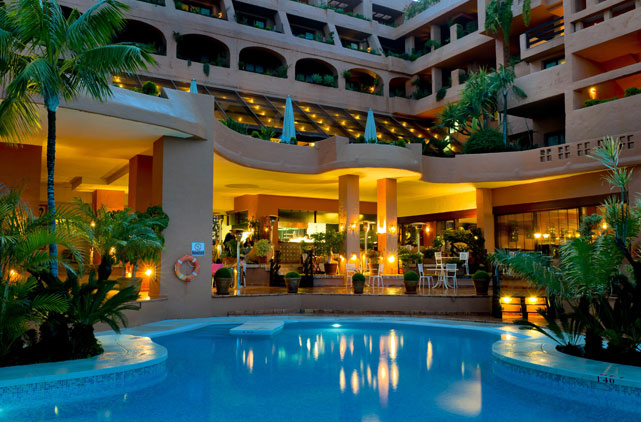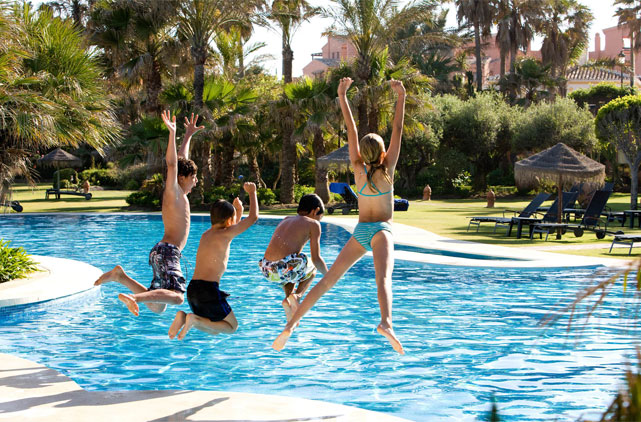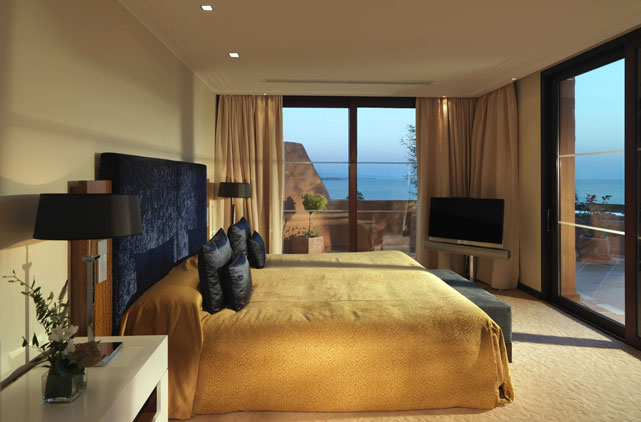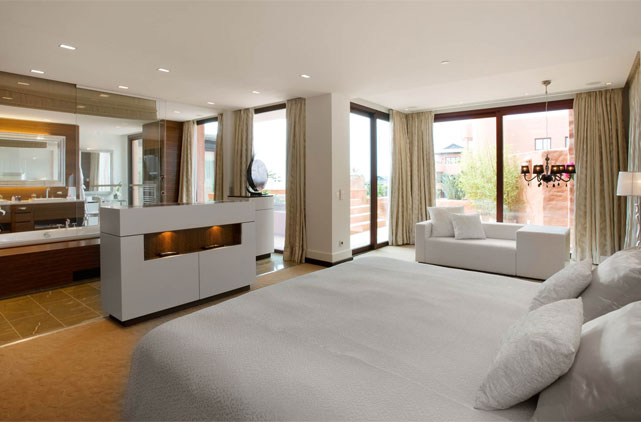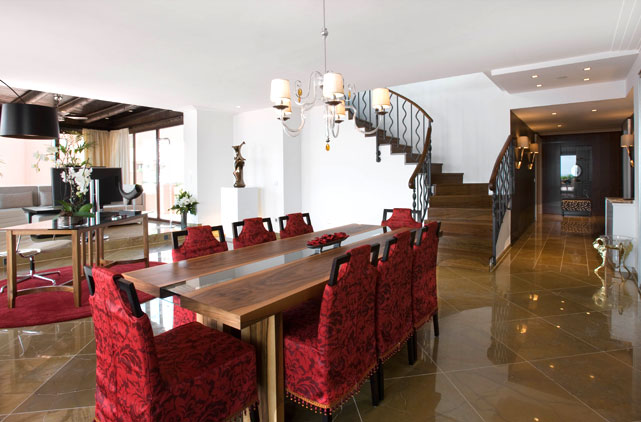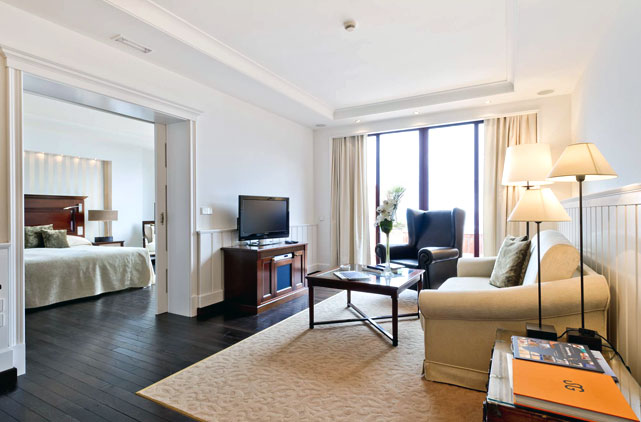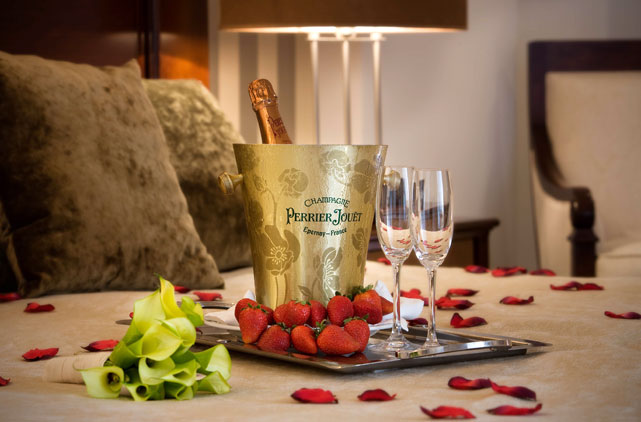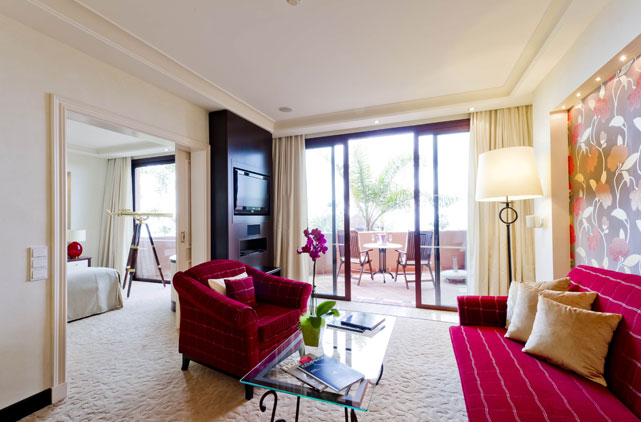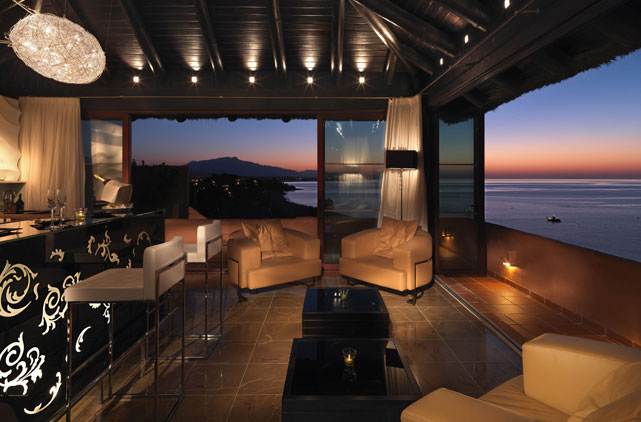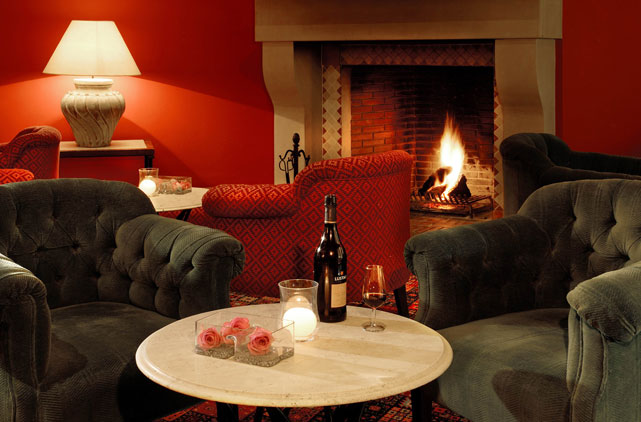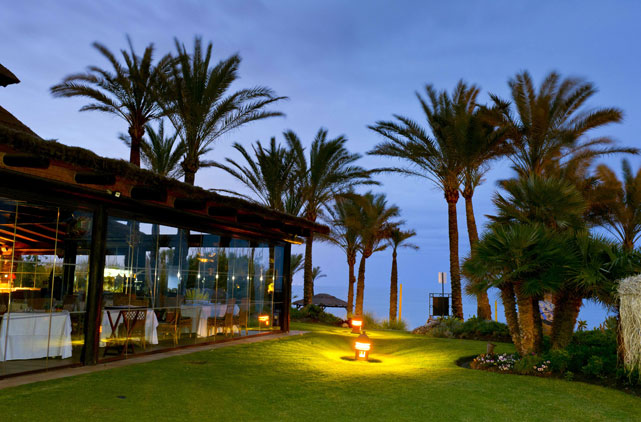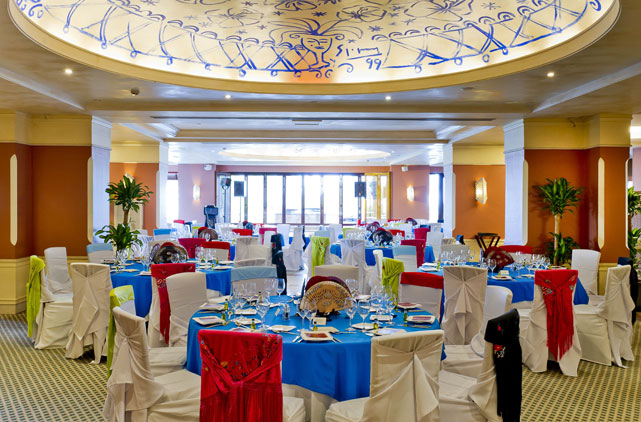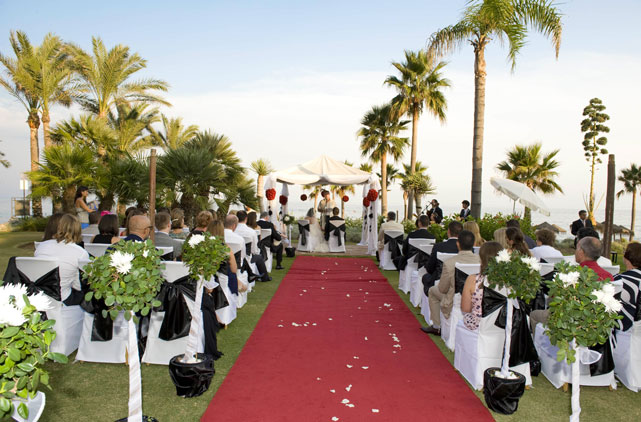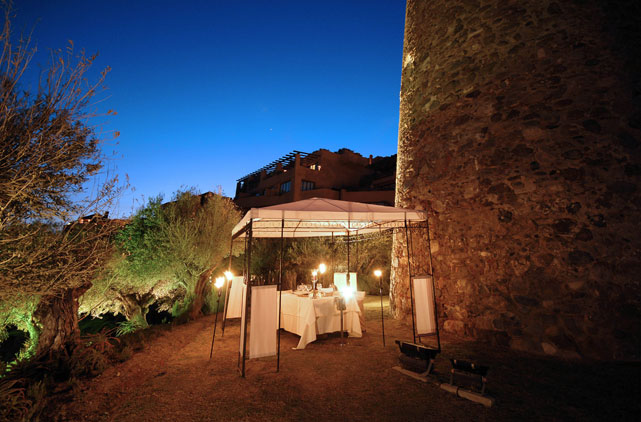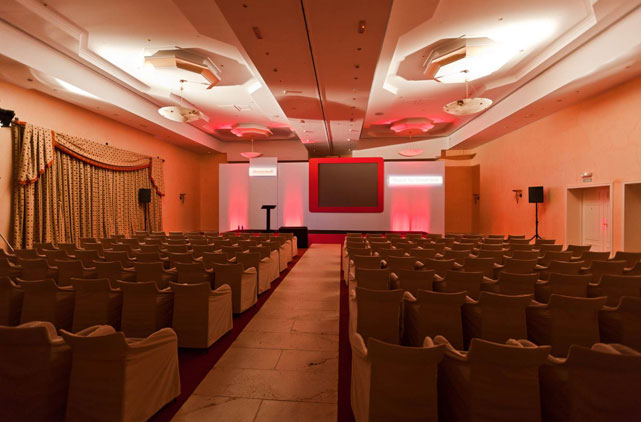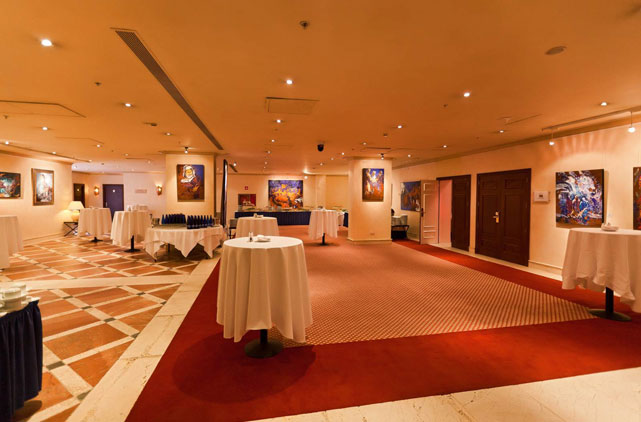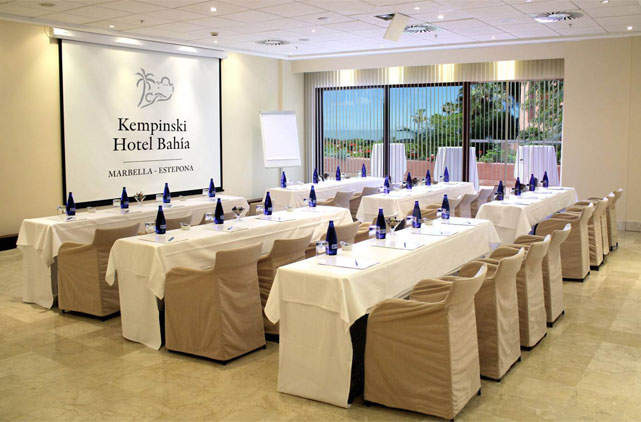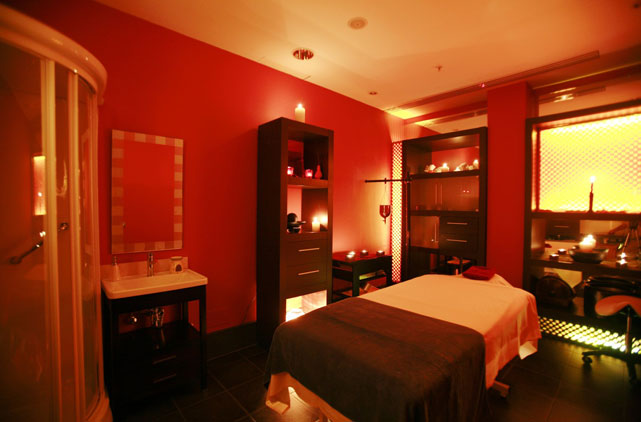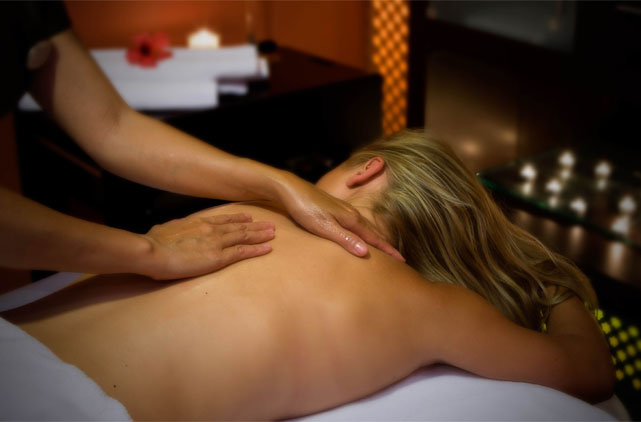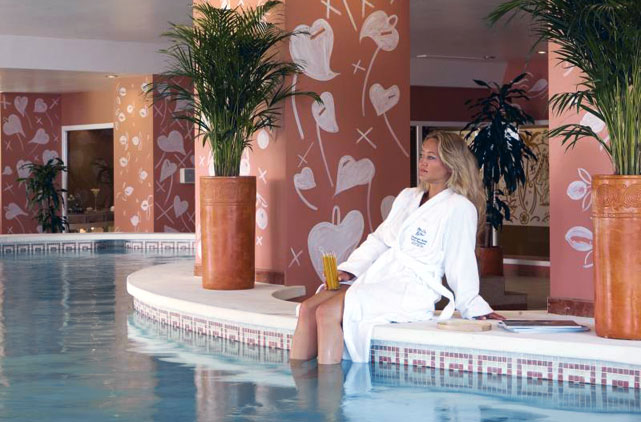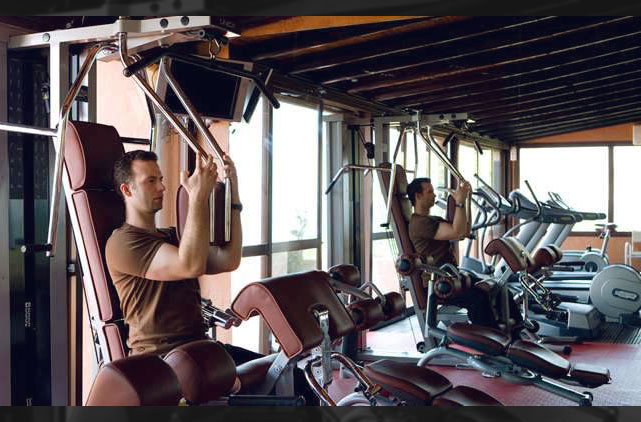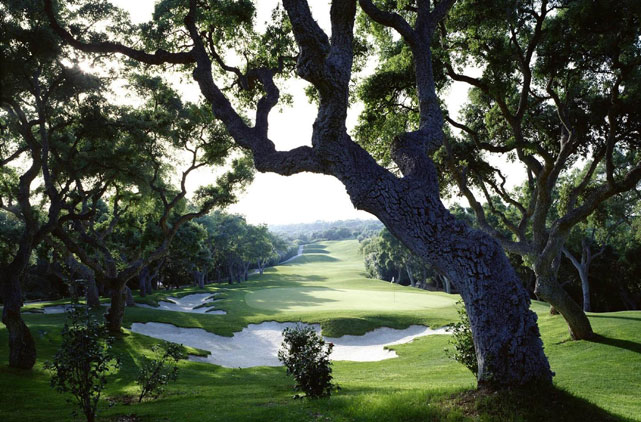 Description Hotel Kempinski Bahia Marbella Estepona
The Kempinski Hotel Bahía Estepona is situated on the beachfront of the Costa del Sol, surrounded by subtropical gardens, bars and swimming pools. Inside the hotel you can enjoy a Mediterranean atmosphere, where a modern minimalist style combines with а traditional Andalusian.

This luxury resort is located in a privileged zone between Marbella and Estepona, making the hotel the ideal place for exploring Puerto Banus, Marbella's historic center or a beautiful town Estepona. Besides, it is situated 2 hours away from the most popular provinces of Andalusia.

All the rooms of the Kempinski Hotel Bahía Estepona have an elegant and contemporary design with private balconies or terraces where the visitors can enjoy romantic nights on the Mediterranean Sea. The bathrooms are layed with beautiful marble and have a bidet, a bathtub and a separate shower.

In addition, all rooms have free Wi-Fi Internet access, pillows catalog, mini bar, recreation area with a sofa-bed, a desk, LCD satellite TV, pay television, telephone and air conditioning / heating. You can choose a double or a single bed.

There are 6 restaurants for all tastes, including a tropical bar next to the swimming pool. A fantastic SPA gives you an opportunity to experience a relaxing and rejuvenating holiday in Estepona, it has a wide variety of massages and treatments. And also the hotel has tennis and volleyball courts on the beach.

The hotel has several meeting rooms, where you can celebrate any events. The gardens along the Mediterranean Sea is a perfect place for those, who wish to celebrate an exclusive wedding.

Around the Hotel Kempinski there is horse-riding, over 40 golf courses, mountain tours, water sports, racetrack, fashion shops in Puerto Banus and so on.

If you want to spend a holiday with your pet, the Kempinski Hotel is the best place, it accepts dogs up to 5 kg.
SPA Hotel Kempinski Bahia Marbella Estepona
The Kempinski Hotel Bahía Estepona has a fantastic SPA center, where body and soul experts offer a wide range of treatments and all kinds of massages. Relax and enjoy the rejuvenating benefits of SPA treatments at Kempinski.
SPA opening: 10:00 to 22:00.

Also if you want to maintain your figure during the holidays in Estepona, Kempinski Hotel has a fully equipped gym with run tracks, cross trainers, weights, bicycles, multi-functional force trainers, etc.
* Treatment prices exclude VAT
Rooms Hotel Kempinski Bahia Marbella Estepona
Restaurants Hotel Kempinski Bahia Marbella Estepona
Restaurant El Mirador

Enjoy a complete breakfast on the sunny terrace of the Restaurant El Mirador, which offers fantastic Mediterranean Sea and the hotel gardens views. You can enjoy a wide range of dishes for breakfast, from fruit, for those who like healthy eating, to a cup of hot chocolate, for those who permit some treats during holidays. You can also enjoy a rich freshly cut cured ham, eggs, variety of sweets, breads, coffees, teas, and so on.
Open from 07:30 to 11:00.

Restaurant La Cabaña

This magical place named La Cabaña, has glass walls and situated next to the sea, where lunch experience becomes a welfare for your senses. Enjoy a traditional Spanish paella, try fresh seafood, enjoy a good steak and select one of the most wonderful homemade desserts.
Open from 13:00 to 16:30. Only in summer.

Restaurant La Brisa

This restaurant is well-known as one of the most romantic restaurants in Estepona, in this haute cuisine restaurant you will touch the sky with the palette of flavors and aromas. Enjoy a romantic dinner with candles and the tropical gardens views.
Open only in summer.

Restaurant Alminar

Exquisite restaurant is elegant and sophisticated, here you can enjoy an unforgettable lunch or dinner indoors and outdoors. With fruits and vegetables grown under the Mediterranean sun, where a chef will make truly exceptional dishes with these ingredients.
Open from 19:30 to 23:00. Only in summer.

Private Dinner

If you want to organize a unique and unforgettable dinner, the Moorish Tower Almenara is an ideal place. This tower was built in 1575, during the Moorish empire as a watchtower. Today the tower keeps a company with those who wish to have a special dinner. A private butler is always at your service, will satisfy all your needs, so make sure that your private dinner will have an outstanding success.
Open from 19:30 to 23:00. Only in summer.

Bar La Veranda

We can find a large sunny terrace with tables facing the Mediterranean Sea next to the reception area. The Bar La Veranda is an ideal place to enjoy a drink or a snack while chatting with friends, reading a book or connecting to Internet.
Open from 09:00 to 01:00.

Swimming-pool Bar

The Kempinski Hotel Bahía Estepona offers several outside pools. There is a tropical informal bar close to the main pool, where you can have lunch, a snack or a glass of sangria.
Open only in summer.
Services Hotel Kempinski Bahia Marbella Estepona
The Kempinski Hotel Bahía Estepona has been recognized as a Luxury 5 star hotel (GL), the highest category in Spain. This ensures the highest quality service.

All Luxury 5 star hotels must maintain extremely careful cleaning, a truly qualified staff, several haute cuisine restaurants, 24 hours room service to handle all clients requirements, parking, hairdressing service, baggage man, pillows catalog, and so on, with a privileged situation.

The Kempinski Hotel Bahía Estepona, besides having all the services of a 5 star hotel, offers a wide range of services and facilities to make your holidays in Estepona an unforgettable experience.
Concierge service
Luxury car transfers to the airport
Car Rental
Connecting to Wi-Fi in the hotel rooms and meeting halls
Club for children up to 12 years
Babysitting
Medical care 24 hours
Heated indoor pool
Outdoor pools
SPA
Massage treatment room
Gym
Tennis court
Beach volleyball court
Dogs are allowed up to 5 kg (+ 20 € per night)
Extra Services
- Transfers by car from / to the airport
- Transfers by helicopter from / to the airport
- Car rental
- Yacht rental
- Tours in Spain
Events Hotel Kempinski Bahia Marbella Estepona
The Kempinski Hotel Bahía Estepona offers 6 congress-rooms where you can have conferences, meetings, weddings, concerts, theaters, business meals or any other events. The biggest hall is about 282 m² and can accommodate up to 240 people.

Its spacious green gardens bathed by the Mediterranean sun is the ideal place for a luxurious and unic wedding. Imagine the wedding of your dreams, in a 5 star-hotel, with the views of African mountains and the sea. Imagine a delicious dinner prepared by famous chefs, where luxury and quality are the protagonists of every detail. Do not think twice and celebrate your dream wedding with the Kempinski Hotel Bahía Estepona.

Poniente Hall

Area: 282 m²
Height: 5 m
Capacity: 240 people
Direct access to the street
Suitable for car presentations

Levante Hall

Area: 90 m²
Height: 3 m
Capacity: 40 people
Direct access to the street
Ideal as meeting room

Terral Hall

Area: 92 m²
Has a terrace
Vistas a los jardines y el mar
Perfect for a coffee break

Sahara Hall

Area: 80 m²
Capacity: 60 people
Has a terrace
Has gardens and sea views
Ideal for a coffee break

Siroco Hall

Area: 40 m²
Capacity: 20 people
Suitable as a meeting room

Mistral Bar

Area: 70 m²
Capacity: 40 people
Bar for private parties
Location Hotel Kempinski Bahia Marbella Estepona
Carretera de Cádiz, km 159
Playa El Padrón
29680 Estepona / Marbella
Spain
Contact Villa Kempinski Bahia Marbella Estepona - Estepona
ONLINE BOOKING
To request information about this accommodation, please, fill out our booking form below.
You can also call us at (+34) 951 204 417.
+34 951 204 417
English, Русский, Español, Française
Hotels in Estepona
Show all activities
Show all Hotels
Private Transfers