Rental TGS-0231 Villa, Marina Puente Romano Marbella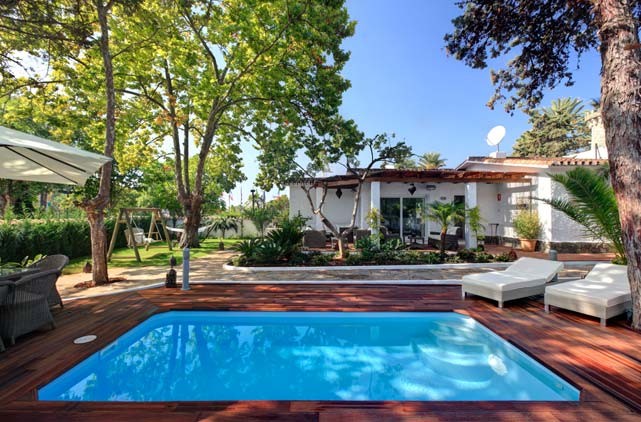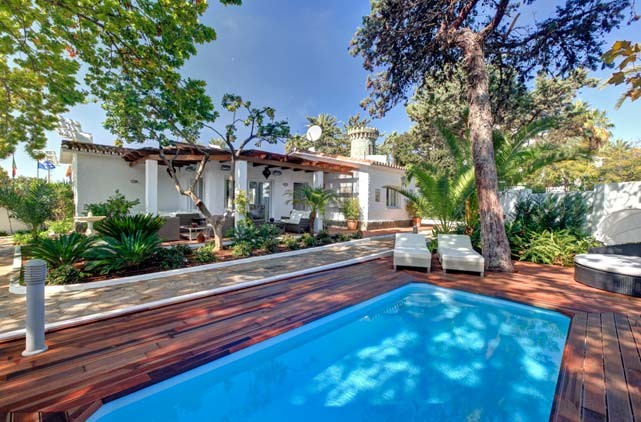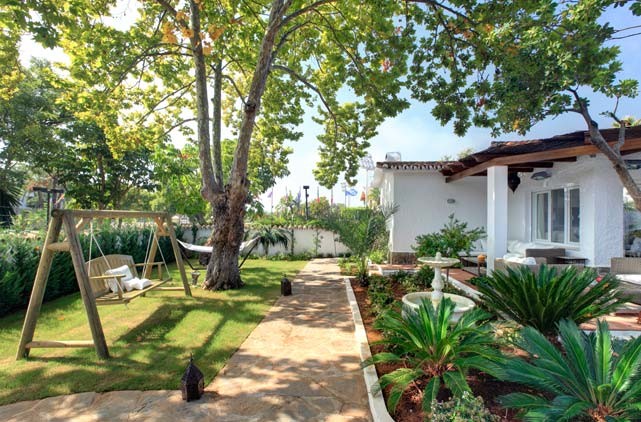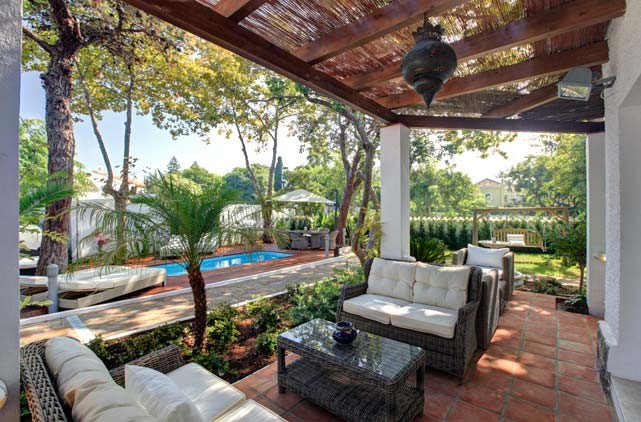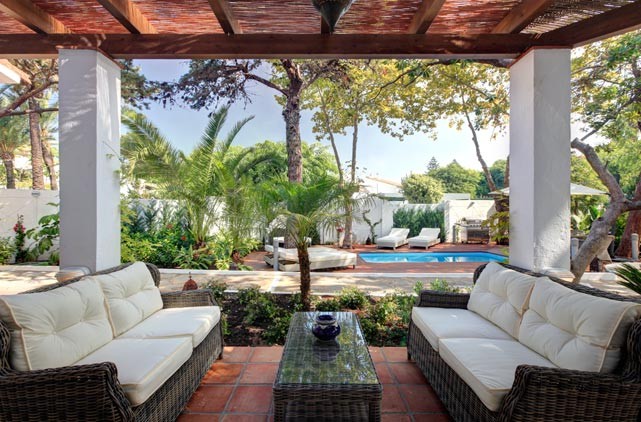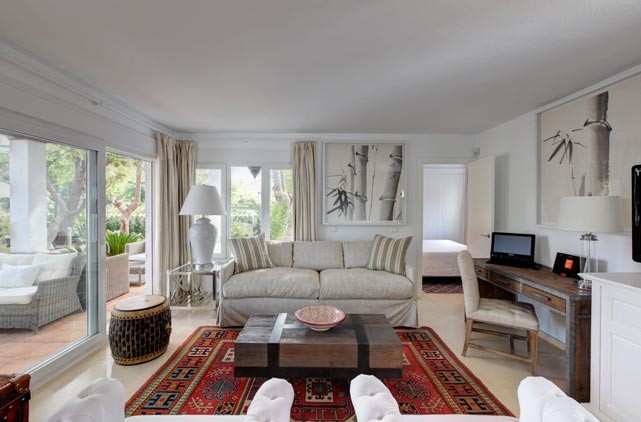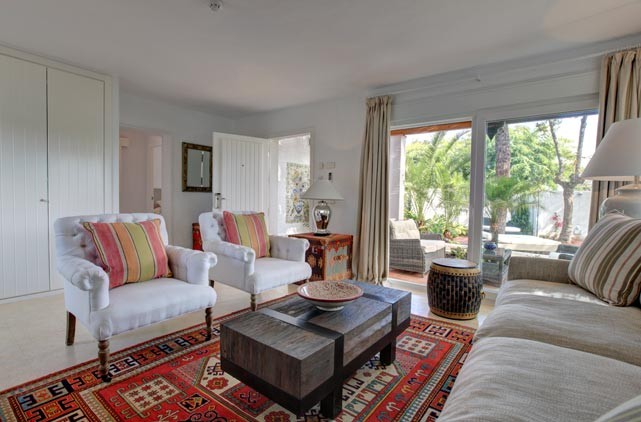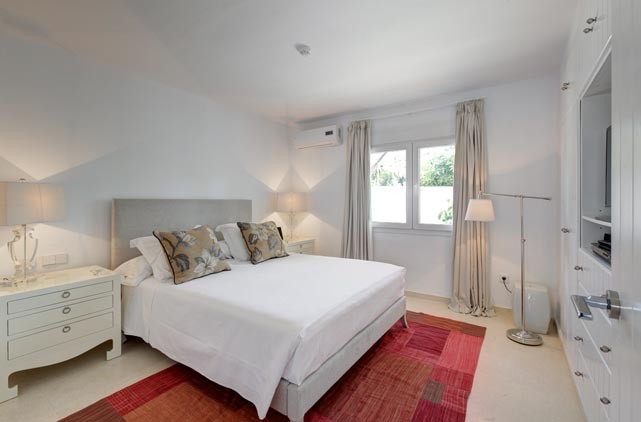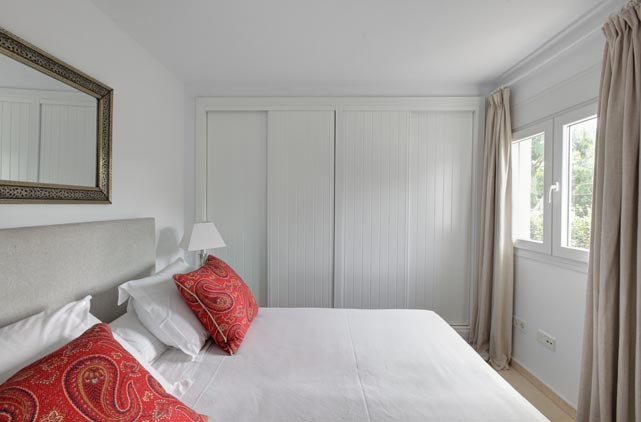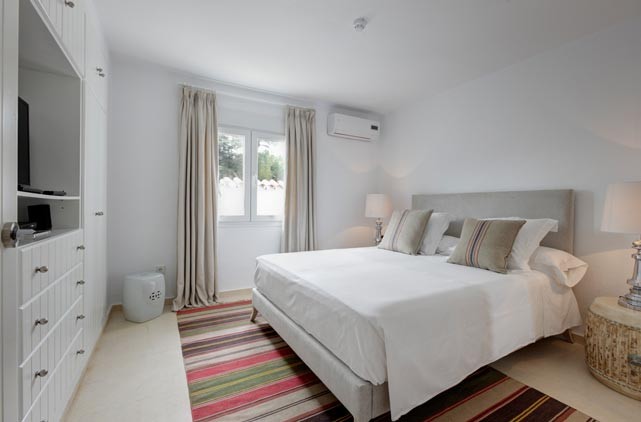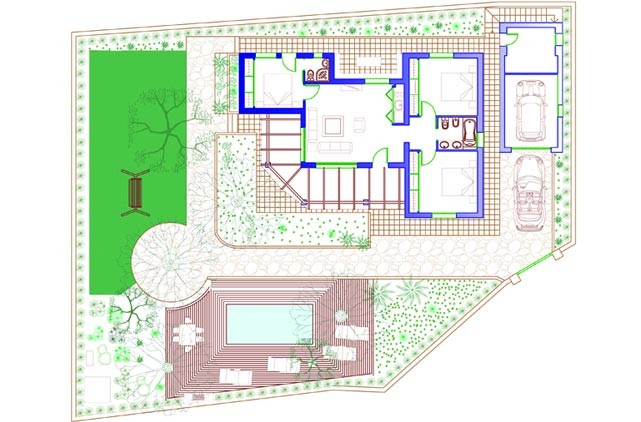 Holiday
Rental
Description Villa TGS-0231
- Nº of people: 6
- M² built: 90 m²
- M² plot: 450 m²
- Terrace
- 3 Bedroom(s)
- 2 Bathroom(s)
- Private pool
- Private garden
- Parking spaces: 2
Villa Margarita is set in an exceptional location at the heart of the resort Puente Romano Marbella, only 100 meters to the beach and the Beach Club, and just next to the Hotel's Tennis Club and Fitness Centre.
This new 90 square meter villa has 3 bedrooms, a spacious living-room and two bathrooms, making it an ideal place for a family or group. The Villa is also equipped with a kitchenette, parking, private entrance and modern technology a plenty such as plasma TV, iPod Docking Station and a Nespresso coffee machine. This dream accommodation also provides stunning outdoor space to enjoy the Marbella atmosphere.
It has a 450 square meter private garden with barbeque and 12 meter heated pool to allow guests to enjoy the great outdoors throughout the year.
To complete the villa, the rooftop solarium offers guests privacy and fantastic views whilst soaking up the Mediterranean sun.
British interior designer Andrew Martin, responsible for the James Bond movie sets in the 80s, was behind the stunning decoration of the villa. In 1996, Martin created the "Interior Designer of the Year" award, the Oscar's of the decoration world. Currently, he has 17 showrooms worldwide and has decorated homes for such distinguished clientele as HRH the Queen of England, Tony Blair, Madonna and Victoria and David Beckham.
For Villa Margarita, the British interior designer has chosen a modern and Mediterranean decoration with artistic touches in tones of white and terracotta. Martin's aim is to surprise, to stimulate and to entertain through big windows and spaces that allow guests to take the maximum advantage of Marbella's wonderful weather and natural light.

- Villa Marbella
- Villa Marbella rent
- Villa Marbella rentals
- Marbella luxury villas
- Marbella villa rentals luxury
- Luxury villa rentals Marbella Spain
- Marbella luxury villa rental
- Villa rentals Puente Romano Marbella
Contact Villa TGS-0231 - Marbella
ONLINE BOOKING
To request information about this accommodation, please, fill out our booking form below.
You can also call us at (+34) 951 204 417.
+34 951 204 417
English, Русский, Español, Française
Villas in Marbella
Villas in Marina Puente Romano
Show all activities
Exclusive villas for rent
in Marbella
Show all Villas
Private Transfers