Hotel Hacienda Na Xamena
★★★★★ Luxury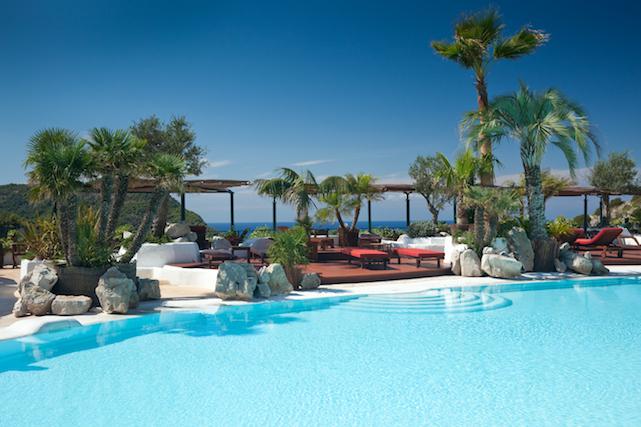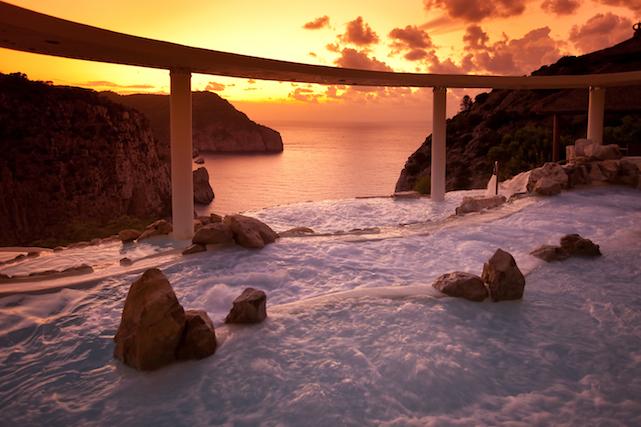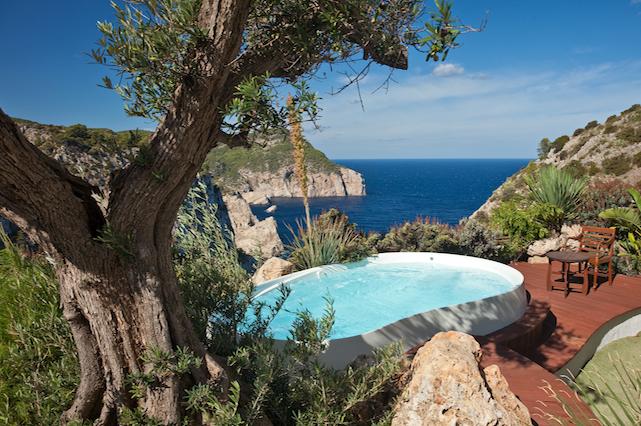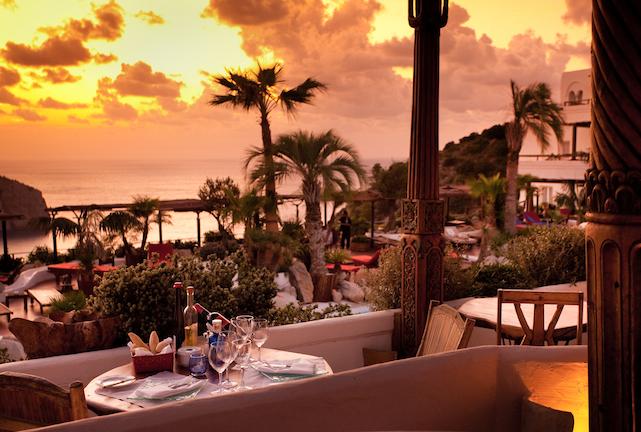 Description Hotel Hacienda Na Xamena
Located on a 7 hectare coastal plot, Hotel Hacienda Na Xamena sits 180 meters above sea level on a 2 kilometre stretch of coast amid a Mediterranean pine wood. The area, in the North East of the island of Ibiza, is one of the last unspoiled ecological environments on the European map, and is at the heart of a nature reserve home to some exceptional flora and fauna.
SPA Hotel Hacienda Na Xamena
Rooms Hotel Hacienda Na Xamena
Restaurants Hotel Hacienda Na Xamena
El Sueño de Estrellas is the hotel's gourmet restaurant experience. It sits upon the edge of one of the hotel's swimming pools and is bathed in the colours of the setting sun. Oscar Bueno Nilsson, the hotel's Catalan chef, proffers an original and generous cuisine in the romantic ambience reminiscent of one thousand and one Arabian nights. The Eden is the Hacienda's latest midday and evening meal restaurant that has rapidly become one of the "most fashionable" places to dine on the island. El Chill Out is the ideal place to relax with a sangria or enjoy a natural fruit cocktail (alcoholic or non-alcoholic) with a bite to eat between courses.
Events Hotel Hacienda Na Xamena
Location Hotel Hacienda Na Xamena
Contact Villa Hacienda Na Xamena - San Miguel
ONLINE BOOKING
To request information about this accommodation, please, fill out our booking form below.
You can also call us at (+34) 951 204 417.
+34 951 204 417
English, Русский, Español, Française

Hotels in San Miguel

Show all activities

5 star hotels
in San Miguel
Show all Hotels